Bilkent MBA Program is designed for young professionals with no or little formal training in management theory and practice who wish to pursue managerial careers. Our alumni have been very competitive and successful students throughout their academic lives. They have graduated from top engineering, law, social science, or medical schools. They are ready to get out of their comfort zone, and handle the challenges of being in a constant learning and development cycle. If you are so as well, then you are an ideal candidate for the Bilkent MBA!
Integrative Learning Experience
We employ a combination of teaching methods such as experiential learning through real life applications, simulations, projects, case studies and lectures with an integrative perspective. Throughout the program, our emphasis is on fostering managerial decision making and problem solving skills in a complex global world of new business models, where innovation and continuous change are essential prerequisites for value creation.
Career Mobility of Bilkent MBA Graduates
Bilkent MBA program provides its students with a flexibility based on their solid education and networking opportunities to pursue their dreams and highly versatile career paths. Below, we provide an illustrative summary of sectoral employment data of our alumni while they were in the program and after their graduation.

The diagonal line refers to alumni that choose to follow their dreams in the sector as they entered the program. Those above and below the line indicate career mobility into different sectors. The more the circles are scattered off the 45-degree line passing through the origin, the more sector changes the participants experience after earning the degree and sizes of the circles are proportional to the size of the group. Eight percent of graduates were not employed prior to their degree and all of them were employed upon graduation. In the figure, sectoral codes are as follows:  0-Unemployed, 1-Banking/finance, 2-Construction, 3-Consulting, 4-Defense, 5-Other, 6-Energy, 7-Healthcare, 8-Industrial, 9-Retail/FMCG, 10-Telecom/Technology.
More on the career moves and successes of our alumni below in their own words.
What do Bilkent Alumni say about Bilkent MBA?
"Choosing to study in the MBA program in Bilkent University is one of the best decisions I have ever made in my life. The top-notch faculty with their considerable experiences in local and global business world, the student body with different backgrounds, as well as the supportive administration team, make my two years at Bilkent a really enjoyable and rewarding journey. Upon graduation in the summer of 2017, I took an offer from ZTE Corporation, one of the largest communications equipment manufacturers in the world, as Human Resources Manager in Turkey, when the company was in the process of integrating its local operations with its recently acquired local subsidiary. In 2019, I decided to move to ByteDance, the owner of TikTok, as the country leader for its newly established community content management department. Within one year, we have quadrupled the size of local team to serve our fast-growing number of users in Turkey. The decision to continue my career in Turkey and the courage to explore the uncharted path, should be largely attributed to my education in Bilkent. Because the MBA program imparts me with necessary knowledge and skills to develop my sensitivity to business governance, culture and people management in the local market, whereby prepares me for working in different sectors and different roles."
Hao Li (2017) Community Content Management Country Team Leader, ByteDance
"In the new world of big data and open sources for all, you can easily learn anything even from various distant-learning programs. Yet, none of them can provide you with the solid network of distinguished professors and more important than all a solid network of classmates each of whom will thrive in the near future. Bilkent MBA surely provides you with the essentials of being successful at work, you can even arrange your courses in such a way that you may choose to get experienced in a certain field. In my case, Bilkent MBA not only provided me with a degree but also with awareness on what I like the most in life, branding and marketing! I was a scholarship student so I was trying to do my best in each and every course; yet my grades were clearly showing what my core competence was and what I like spending time on. I was so lucky to have a marketing professor who taught me to think out of the box, how to be one of a kind and how to stand against the norms. If I have my own brand today, I should owe a thank you to my marketing professors at Bilkent. My last but not least suggestion would be to find what you would wholeheartedly work on to spend all your days enjoying your work. In that case, success and money would be natural consequences rather than goals. Put your heart in all your decisions as well as choosing your university."
Ilgım Özdemir Yazgan (2008) Founder of Accouchee, CBFW Mentee
"Bilkent MBA education is once in a lifetime experience where you start to unleash your potential, grow with real life business cases, learn from world-class academicians, and discuss with professionals from diverse background and industries. This is the place you will be empowered with management, finance, marketing, sales and strategy skills. Bilkent MBA will open doors to the world."
 Gökhan Tufan (2014) Account Technology Strategist, Microsoft
 "Although it may sound cliché, MBA program of Bilkent University has truly changed my life. When I began to study here, I did not know almost anything about how businesses and overall economy work and had much narrower vision for my further career. In the course of the program, I have decided on where my future career is; learnt a great deal about it and eventually changed my work. My city and my future, met my mentor who inspired, influenced and helped me a lot along my way and found courage and inspiration to found a start-up in the very beginning. I was working for a slow and heavily bureaucratic company offering mothing for development of my skills. Right now I am based in one of the global money management centers and confidently moving further in my career. All has begun in Bilkent MBA."
Çağatay Günay (2016) Asset Management, London Business School
"I knew I wanted to start my own business and become a better leader. Here's how Bilkent MBA hleped me do it. I remember the interview with the MBA committee like it was yesterday. I stated that I would resign from the biggest defense company in Turkey. Then I questioned how Bilkent MBA would help me. The committee stated that I would see it myself after graduation. They were right. Bilkent MBA experience made me a much more confident person on what I really want to do and develop my own business to take a broader perspective. Learning and growth opportunities were unlimited. Ultimately, I founded my own company two months after graduation and feel that I am equipped with necessary mental and solid tools to overcome the challenges of the business world."
Ismail Kök (2016) Chief Researcher TUBITAK BILGEM
Fast Facts
MBA Program is offered since 1986 with over 987 alumni pursuing their dreams worldwide
Bilkent MBA graduates are employed across diverse industries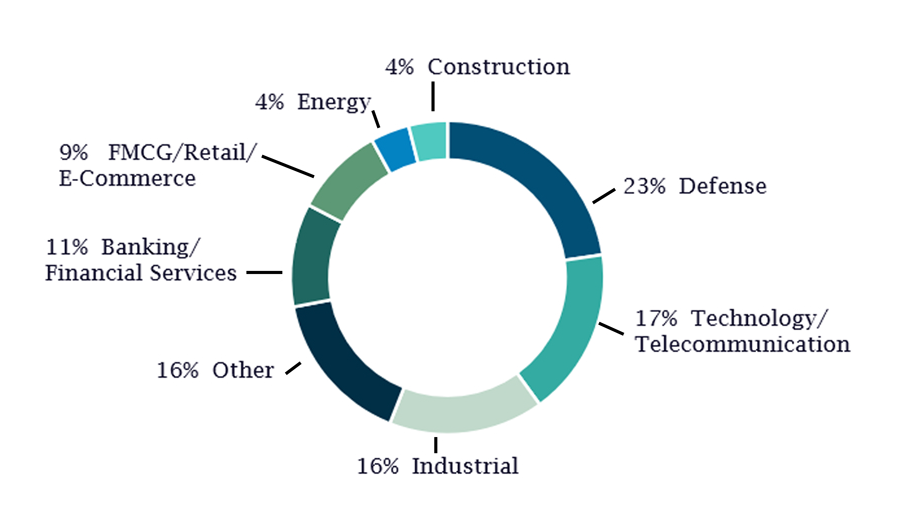 12% of our alumni work abroad in global companies and organizations
48% of our alumni hold executive positions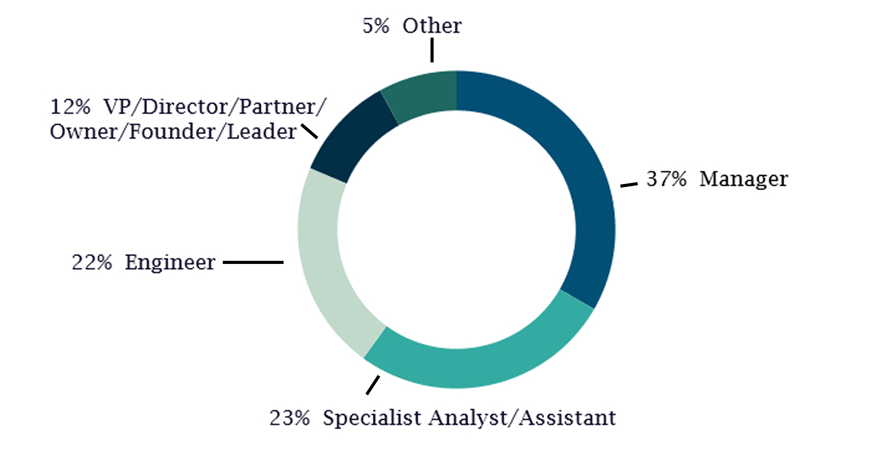 The first AACSB accredited program in Turkey and the region, maintained since 2006.
High faculty-to-student ratio in classes, 1:14
Non-thesis program consisting solely of coursework plus one capstone company project.
Program Duration: 4 semesters including the academic preparation period
Medium of instruction: English as the business language worldwide
Tuition fees are paid per credit
Scholarships of varying degree on awarded a competitive basis
Average work experience of current students: 2 years
Almost 70% of the students work in full-time jobs
Exchange programs with 332 universities as part of Bilkent University
Culturally diverse student population with international students from Europe and Asia