Why to choose Bilkent FBA?
Among the best business schools in Turkey.
Offers a wide range of study opportunities in various areas of business such as finance, operations management, marketing, accounting, management and strategy.
World class faculty members with diverse academic knowledge and professional expertise.
Presents a lively cultural and social atmosphere with a 500-hectare campus just only 12 kilometers from the center of Ankara.
Unique location to easily reach out the entire country
First business school in Turkey accredited by AACSB International (The Association to Advance Collegiate Schools of Business).
Chartered Financial Analyst (CFA) partner in Turkey at all levels of finance programs.
Member of NIBES (The Network of International Business and Economic Schools) that consists of 19 select business schools.
Named twice among the best business schools of Eurasia and Middle East region for international influence by Eduniversal.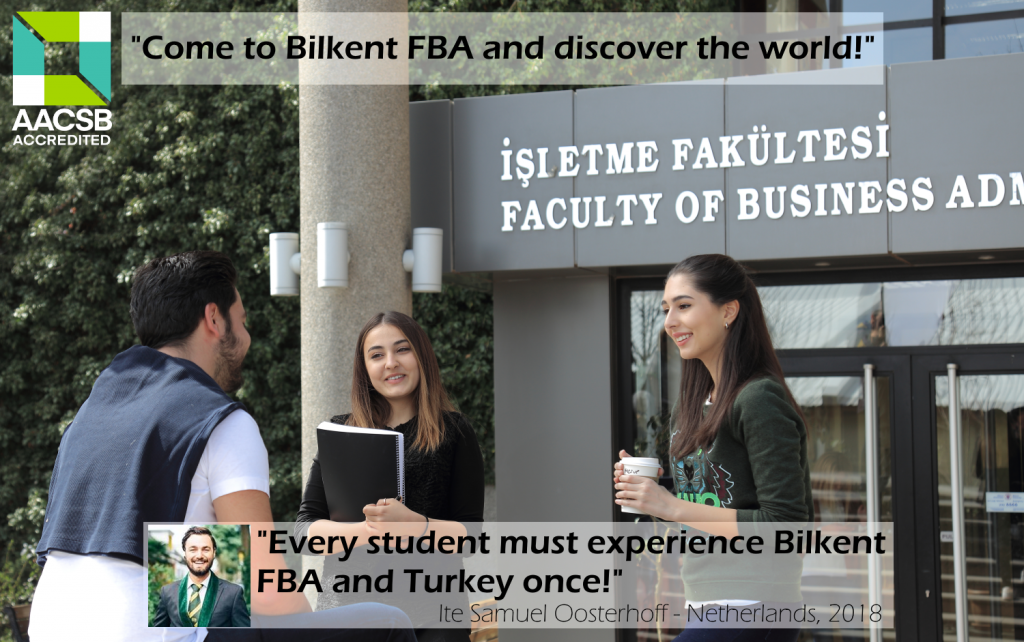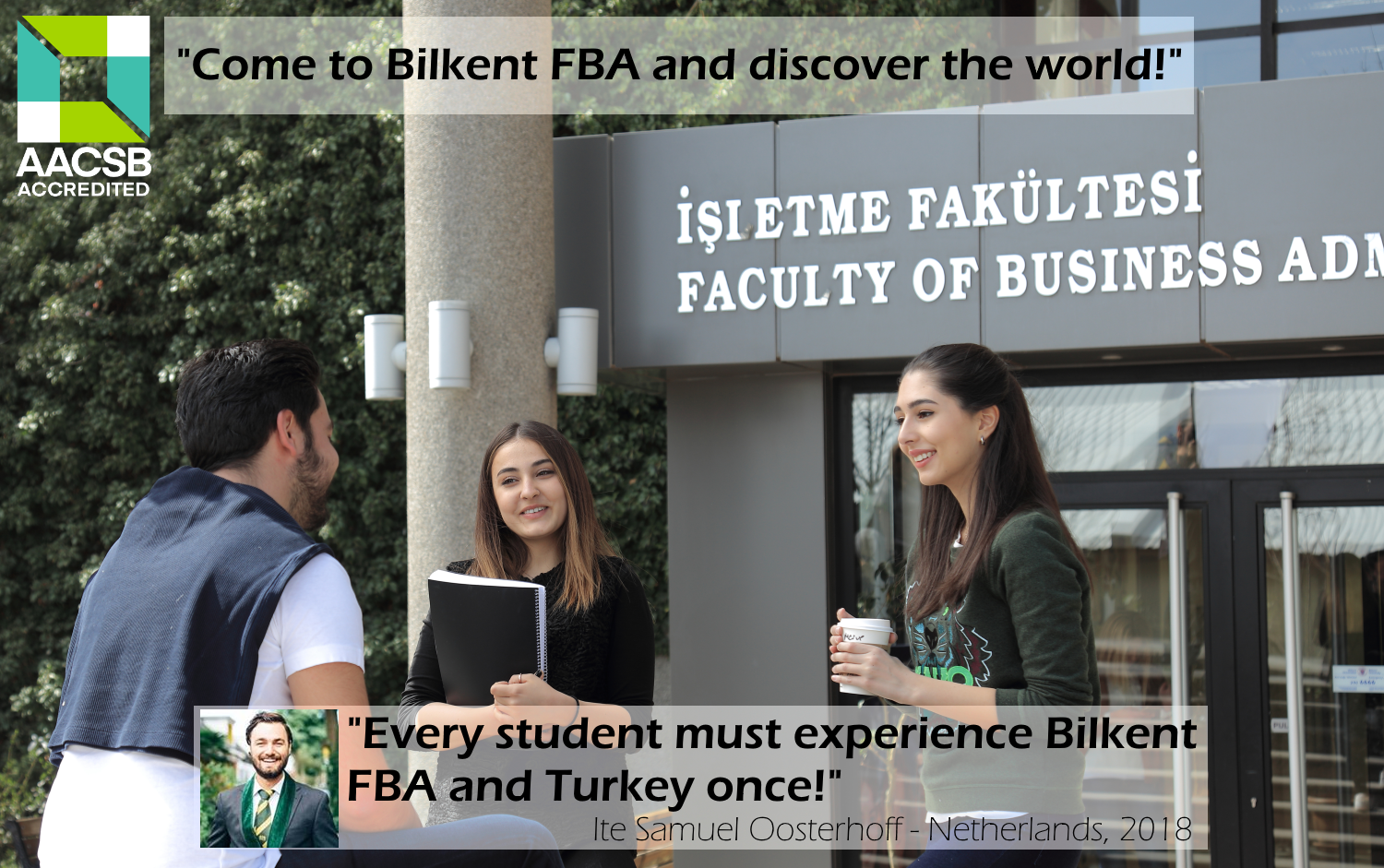 International / Academic Exchange Coordinators:
Ceren Aydoğmuş, PhD (Room: MA-328)
Özgür Tolga Baycan (Room: MA-112)
International / Administrative Exchange Coordinator: