We met with our alumni who reside in Ankara at Bilkent Faculty of Business Administration on 19.10.2017, Thursday…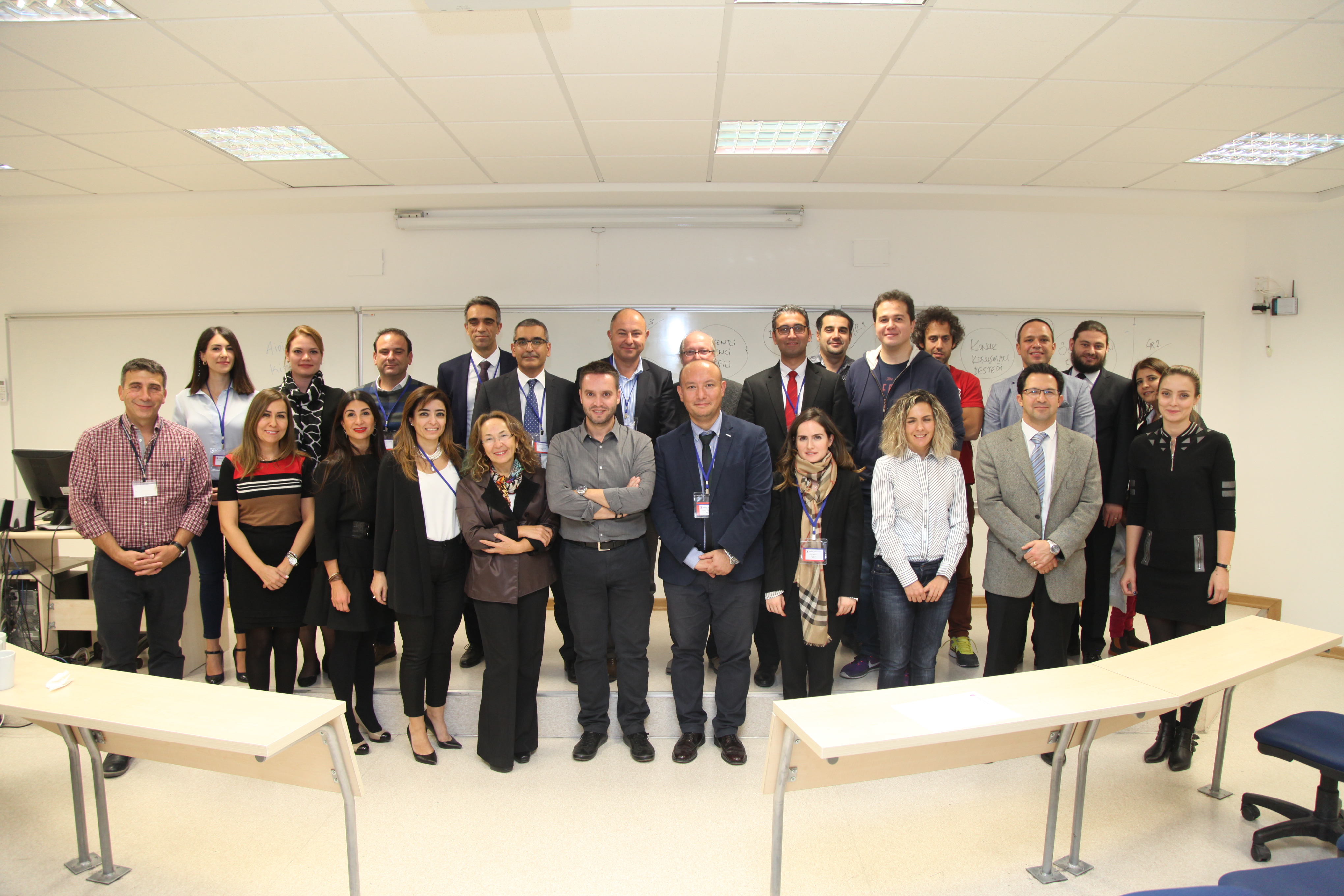 We had the chance to talk about the professional paths of our former students and our graduates had the opportunity to chat with their friends and the faculty members. Ülkü Gürler, Örsan Örge, Emre Berk, Süheyla Özyıldırım, Lale Tomruk Gümüşlüoğlu, Zahide Karakitapoğlu Aygün, Itır Göğüş, Tolga Baycan and Ahmet Şensoy  have participated the gathering…
Before the meeting started, refreshments are served and the early comers had a chance to meet each other…
During the meeting; our dean Professor Ülkü Gürler, Alumni Committee coordinator Tolga Baycan, and Vice Dean Asst Prof. Örsan Örge provided information about the current state of our faculty and programs…
Örsan Örge then formed discussion groups to elaborate several issues regarding the relationships between the FBA and the alumni. In particular, alternative approaches to increase interactions  among the faculty members, current students and alumni in short and medium terms are discussed. The groups then presented their ideas, suggestions and collaboration alternatives …
Snacks and beverages were served at the end of the night where conversations continued…
As the FBA members, we were very happy to have met our alumni in this event. We hope they felt similarly. We plan to organize other activities with our alumni and meet with our graduates in İstanbul and İzmir in the near future.
13.04.2016 – Bilkent Alumni Panel : "Digitalization Strategies In The Contemporary Business Landscape"
Bilkent Faculty of Business Administration organized an alumni reunion on April 13th in Istanbul. Hosted by Garanti Bankası, the event was attended by more than 100 Bilkent FBA alumni. The main attraction of the meetup was a panel discussion on the digitalization strategies in the contemporary business landscape. Moderated by FBA faculty member Levent Akdeniz, the panel consisted of a line of high profile speakers: Fuat Erbil (FBA alum and General Manager of Garanti Bankası), Faruk Eczacıbaşı (FBA advisory board member and the President of Turkish Informatics Foundation), Gökhan Öğüt (Vodafone Turkey CEO), Derya Matraş (Facebook Turkey Country Director) and Bülent Hiçsönmez (Google Turkey Country Director). During the panel, the speakers engaged in a vibrant discussion on how digitilization changed business models, where Turkish businesses stand on this front and future trends. This event represents one of many initiatives by Bilkent FBA to strenghten bonds with its alumni and increase its presence in İstanbul.