When:
May 5, 2023 @ 1:30 pm – 2:30 pm
2023-05-05T13:30:00+03:00
2023-05-05T14:30:00+03:00
Contact:
İpek Kamoy
+90(312) 2901276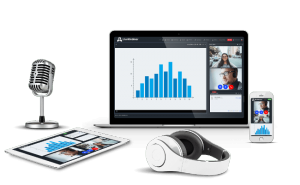 'Work-family support from Home Promotes My Creativity at Work: Exploring the Mediating Role of Job crafting and Gender Differences'
by Yasin Rofcanin
University of Bath

https://zoom.us/j/6834690808

Meeting ID: 683 469 0808
Abstract
Extant research has placed less emphasis on examining the effects of work-family support provided by domestic partners on employee outcomes. Integrating family-to-work enrichment theory with the COR theory, this study tests a couple-dyadic model regarding the relationship between work-family support provision and receipt by the employees which finally affects the employees' creativity at work. We propose that relational job crafting and cognitive job crafting mediate the relationship between work-family support receipt and creativity at work. Daily survey data were collected from 65 dual-earner couples, over a period of 15 working days. Results from the multilevel actor–partner interdependence model (APIM) showed that work-family support provision by the partner is positively related to work-family support receipt by the focal employee and the relationship is moderated by the level of phubbing of the recipient -as measured by the focal employee. In addition, our result shows that the positive associations between work-family support receipt and job crafting only work for females but not for males. We contribute to the literature by adding evidence regarding the mechanisms that enable social support at home to turn into employees' creativity at work.
Keywords: work-family support, relational job crafting, cognitive job crafting, creativity at work