When:
April 29, 2022 @ 4:00 pm – 5:00 pm
2022-04-29T16:00:00+03:00
2022-04-29T17:00:00+03:00
Contact:
İpek Kamoy
+90(312) 2901276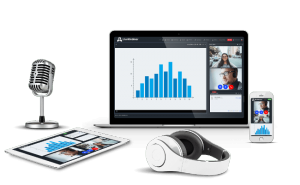 'Product Bundling: Assortment Selection in Scale and Consumer Behavior

'


by Özge Şahin
Johns Hopkins University

Join Zoom Meeting
https://zoom.us/j/6834690808
Meeting ID: 683 469 0808
Abstract
Bundle promotions can take various forms in how retailers offer them to the consumers (i.e., after a purchase incidence, as advertised deals or personalized promotions) and how they are structured (e.g., buy one get one free, spend $100 get 25% off or buy 3 get $20 off). They have become increasingly popular among brick-mortar and online retailers due to the potential in increasing revenue and profit. Designing an optimal set of bundle promotions in scale and understanding consumer response to these promotions are very relevant, but challenging problems. In this talk, we will share our findings from two working papers on the topic.
In the first paper, we study the optimal design of bundle promotion assortments in scale. The general bundle set selection problem is NP-hard. We develop pseudo-polynomial and polynomial-time algorithms for special cases of the problem. We use the insights from the special cases to develop a linear time approximation with a performance guarantee under some assumptions. We test our algorithms in medium to large instances and show that their performance is close to optimal. We also present insights on when bundle promotions are most useful to the firm by considering the interaction among products. 
In the second part of the talk, we present our empirical findings on how bundle promotions affect consumer purchase and return behavior compared to simple markdowns. Using the data from one of the largest apparel retailers in Turkey, we find that bundle promotions not only increase the purchase incidence for certain categories, but also decrease the return probability of products in the category, controlling for price, discount depth and item characteristics.
We find that returns of products offered with a bundle discount decrease on average by 10% to 24% for 20% to 40% bundle discount compared to returns of the same products if purchased with a regular percentage discount. We also show that accounting for the impact of bundle discounts on consumer returns significantly changes the optimal promotion strategy for the firm, and products assigned to bundle promotions. This translates to up to 4% increase in retailer's profits compared to the promotion strategy that do not account for returns.
Joint work with Ali Fattahi, Sahar Hemmati, Wedad Elmaghraby
Bio: Ozge Sahin is a Professor of Operations Management and Business Analytics at the Johns Hopkins Carey Business School. She got her PhD and MS degrees in Operations Research from Columbia University. She is currently serving as the Faculty Director of Innovation Field Projects in the Johns Hopkins Carey Business School MBA Program. She teaches Operations Management, Business Analytics and Advanced Business Analytics in masters and MBA programs.
Her research interests include pricing, marketplace analytics with emphasis on consumer behavior, and strategic capacity and supply chain management. Some of her recent research projects include analysis of pricing strategies with consumer search cost, service pricing, identifying consumer biases and heuristics for sequential decision problems, conditional promotions in retail and pharmaceutical pricing. Ozge has published papers in academic journals including Management Science, Operations Research, Manufacturing and Service Operations Management, among others. She serves as the Department Editor of Revenue Management and Pricing Area of Decision Sciences Journal, an Associate Editor for Manufacturing and Service Operations Management, and an Associate Editor for Operations Research. She served as a consultant to companies including Lucent Technologies, Amadeus SAS and Amazon. She is an Amazon Scholar in the Pricing Research and Machine Learning group at Amazon since 2019.