When:
December 2, 2022 @ 1:30 pm – 2:30 pm
2022-12-02T13:30:00+03:00
2022-12-02T14:30:00+03:00
Contact:
İpek Kamoy
+90(312) 2901276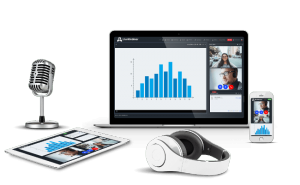 'How Do Robots Affect Firms' Innovation Performance? Evidence from Spanish Manufacturers'
by Bilal Gökpınar
University College London

Join Zoom Meeting
https://zoom.us/j/6834690808
Meeting ID: 683 469 0808
Abstract
This paper examines the impact brought by robot use on manufacturing firms' innovation performance. The analysis uses a rich panel dataset of Spanish manufacturing firms over 27 years (1990-2016). Our findings suggest that robot use has a negative effect on firms' process innovation. However, we do not observe a similar effect on firms' product innovation. We also explore possible mechanisms by which robot use may affect process innovation. Our analysis reveals that the negative effect of robot use on process innovation is only salient for complex manufacturing industries, rather than light or heavy manufacturing. In addition, we find that the negative effects brought by robot use on process innovation are smaller for older firms. Our results point to a possible mechanism whereby robots impede process innovation through reducing human involvement in the manufacturing process. Our findings highlight possible disadvantages brought by robots in manufacturing, a notion neglected in the previous literature.