Accounting Workshop Explores Corporate Sustainability Reporting (2022)

A workshop on the topic "Nonfinancial Information Reporting and Assurance Within the Framework of Corporate Sustainability: Regulations and Practices," organized by the university's Faculty of Business Administration and Center for Research in Transitional Societies in partnership with the Turkish Accounting Academicians' Collaboration and Research Foundation (MÖDAV), took place on Friday, April 22.
The workshop opened with introductory remarks from Prof. Ülkü Gürler, dean of the Faculty of Business Administration; Prof. Nuran Cömert, chair of MÖDAV; Yahya Arıkan, general secretary of the Turkish Union of Chambers of Certified Public Accountants (TÜRMOB); and Dr. Hasan Özçelik, chair of the Public Oversight, Accounting and Auditing Standards Authority (KGK).
The keynote speaker for the event was Dr. Tamer Atabarut, a faculty member at Boğaziçi University and the director of the UN Sustainable Development Solutions Network in Turkey, who discussed issues relating to sustainable development and corporate sustainability reporting.
The workshop consisted of two sessions. During the first session, Dr. Banu Sultanoğlu (Bilkent University), Prof. Yıldız Özerhan (Ankara Hacı Bayram Veli University) and Prof. Lerzan Kavut (İstanbul University) spoke about corporate sustainability reporting and its assurance.
In the second session, Murat Yünlü, vice-chair of KGK; Dr. Hüseyin Yurdakul, a specialist with the Capital Markets Board of Turkey; Burçun İmir, sustainability and communications leader at the Coca Cola group; and Zeynep Okuyan, assurance partner and sustainability leader at EY, gave talks about regulations and business practices relating to sustainability reporting, the Green Deal and carbon taxation.
3rd NIBES Research Session: "Sustainability Research in Business and Economics" (2021)

The 3rd NIBES Research Session with the research theme "Sustainability Research in Business and Economics" was held online on November 23, 2021. The conference was hosted by the Faculty of Business Administration, Bilkent University under the auspices of the Bilkent University Centre for Societies in Transition in collaboration with the Cracow University of Economics. The research workshop was co-chaired by Associate Professor Emre Berk and Associate Professor Ahmet Ekici from FBA – Bilkent University. The aim of the workshop was to exchange research interests and ideas among members of the Network of International Business and Economics Schools (NIBES).
The session was focused on research on sustainability issues in business and management as well as economics. The presented research was about sustainable consumption attitudes, societal marketing for alternative food networks, legacy narratives in regional construction and infrastructure projects, material flow cost accounting for resource efficiencies, multi-dimensional emission balancing for businesses, clean technology selection with carbon taxation, a meta-analysis of IFRS adoption effects, and case studies of sustainable finance and development, governance in renewable energy innovation, and best practices for resource efficiency measures.
FBA Operations Management Online Research Day (2021)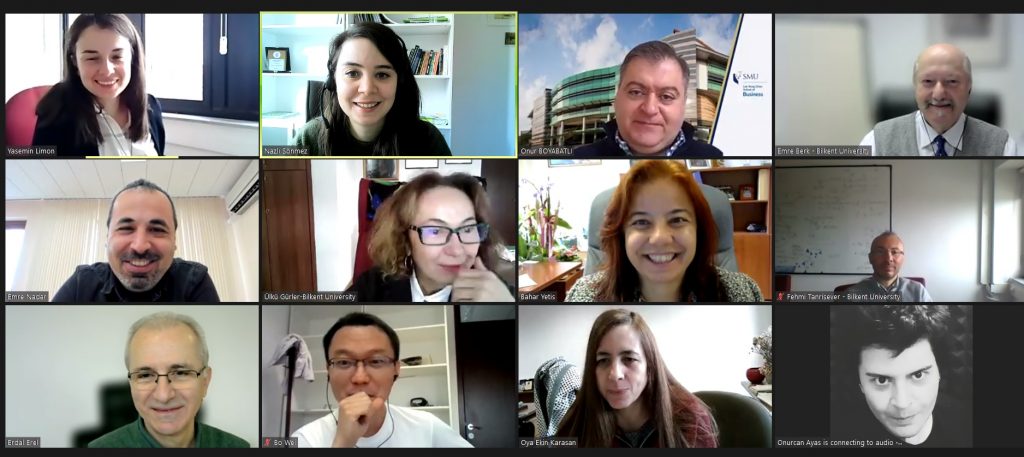 A research day in operations management was organized online by FBA on December 1, 2021. Our keynote speaker was Professor Onur Boyabatlı from Singapore Management University.  He delivered a talk about "Integrated Optimization of Farmland Cultivation and Fertilizer Application: Implications for Farm Management and Food Security". The entire program and other details can be reached from here.
FBA Marketing Research Day (2020)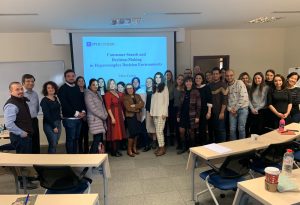 Faculty of Business Administration held a "Marketing Research Day" on January 10, 2020. The morning sessions of the activity included three "work-in-progress" research presentations by Associate Professor Berna Tari Kasnakoğlu-TOBB University; Assistant Professor Forrest Watson-METU; and Visiting Assistant Professor Melis Ceylan-Bilkent University. The afternoon sessions included a seminar by Professor Tülin Erdem-New York University and a meeting between Dr. Erdem and the graduate students that came from various universities in Ankara. We would like to thank to our presenters and participants for their contributions and for making this event a success.
8th European Supply Chain Finance Symposium (2019)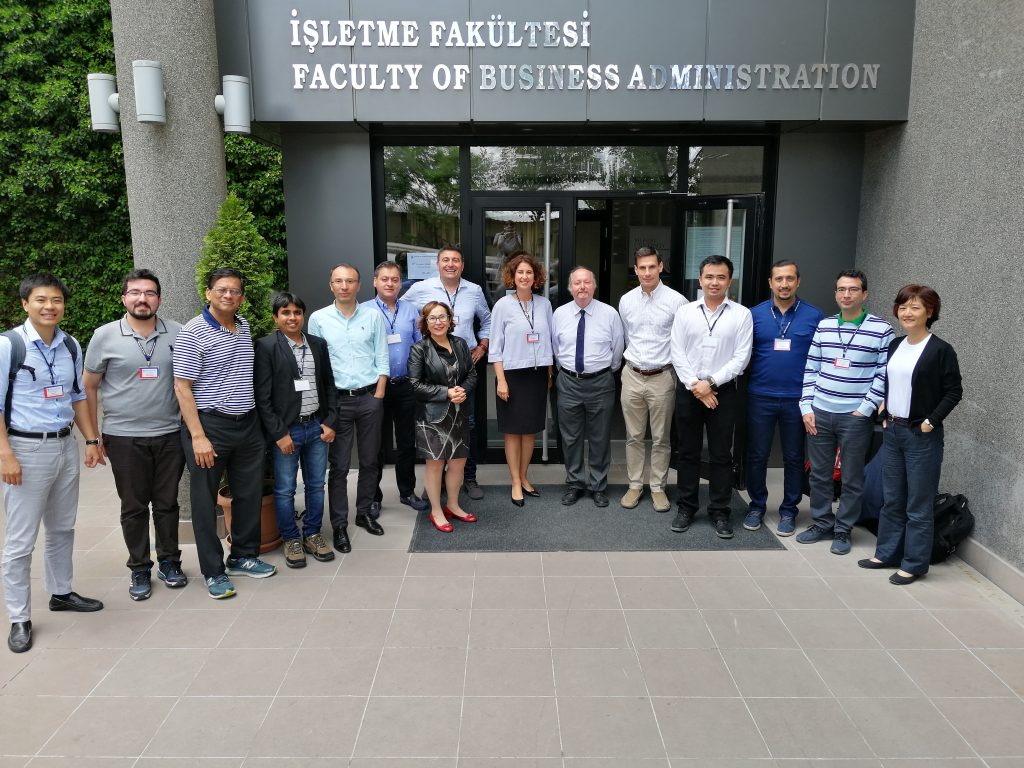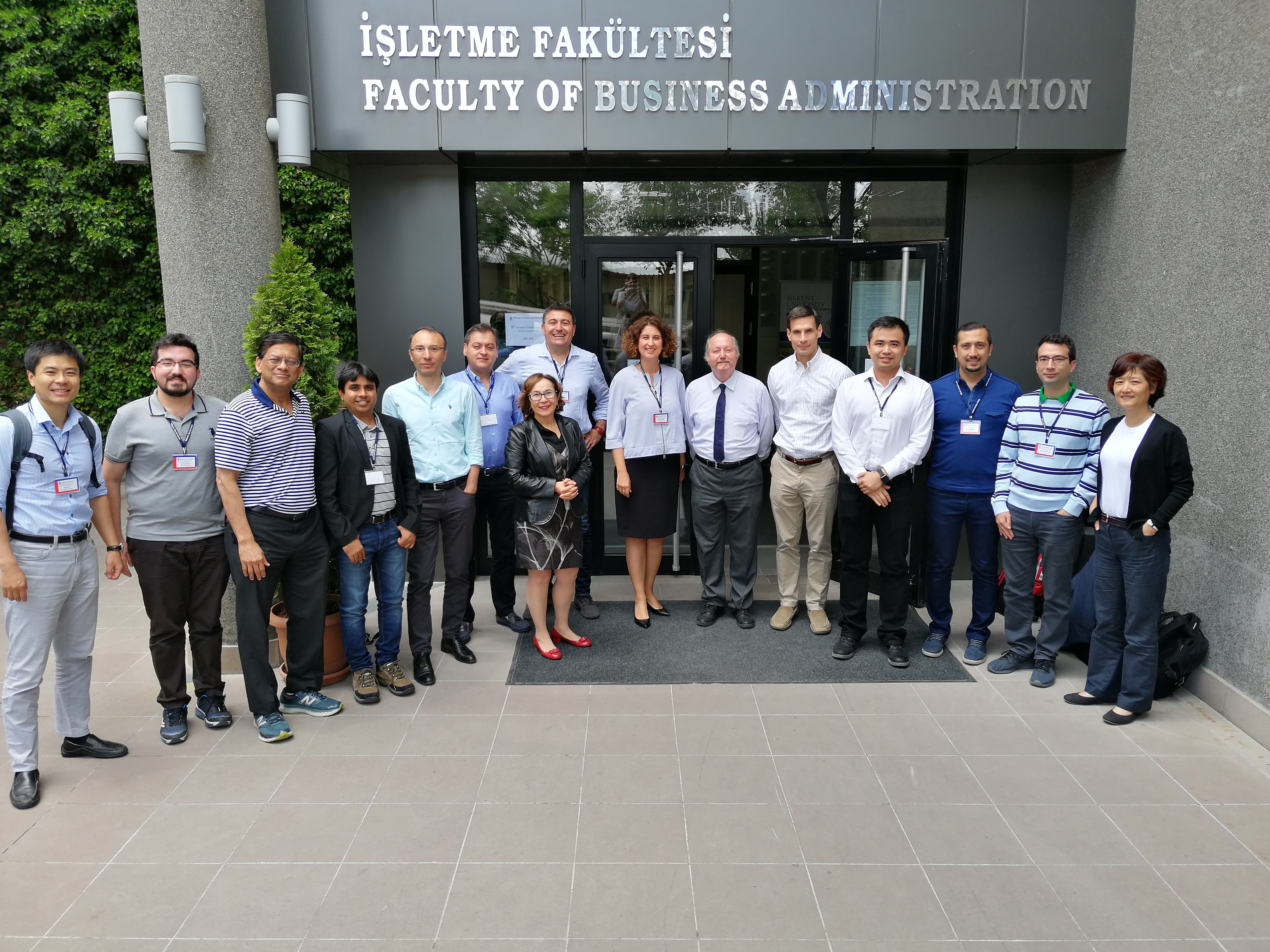 The 8th European Supply Chain Finance Symposium is organized at Bilkent University, Faculty of Business Administration in Ankara, Turkey, between June 19-20, 2019. The annual symposium brings together leading Supply Chain Finance researchers to discuss the cutting edge research in this area. The symposium features a single track of academic presentations on latest research on operations management and finance interface. The agenda is organized over two days with seven 70-minute sessions. Each session has two 35-minute presentations, including time for Q&A. The proposed format aims to foster a productive interaction among speakers and other conference participants in order to meet the needs as well as the expectations for further research in supply chain and finance interface.
This series of international events offers an exclusive forum for the professional and academic exchange of knowledge related to the interrelationship between both supply chain and finance fields. Participants engage and learn from speakers via presentations that will foster the discussion on latest research, industry practices and approaches, business and engineering perspectives, latest trends, and new challenges on supply chain finance. This proactive learning process is accomplished by bringing in executives from world-class corporations and professors from top universities around the world.
Bilkent FBA Management Research Day (2017)

Prof. Niels Noorderhaven of Tilburg School of Economics and Management visited our faculty for Bilkent FBA Management Research Day on December 8, 2017.
Niels served as a discussant to our faculty's working papers, gave a research seminar and delivered a talk about publishing in top tier academic journals. We enjoyed the participation of scholars and graduate students from METU and Hacettepe to the event.