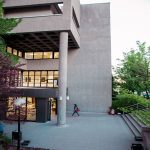 Our internationally qualified faculty members have diverse academic and professional expertise and are dedicated to excellence in business research and education. The faculty conducts cutting edge research and publishes in prestigious journals. Our faculty have been recognized and awarded with the prestigious Bilkent University Teaching Awards.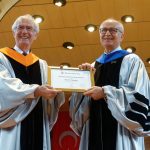 Prof. Dr. Kürşat Aydoğan received the Distinguished Teachers of the Year Award in 2018. He was chosen based on the comments of Bilkent students, alumni and colleagues for demonstrating outstanding teaching abilities, and for contributing to students' academic and intellectual development. Our faculty members who previously received this prestigious award were : Güliz Ger (1997), Levent Akdeniz (2005), Dilek Önkal (2006), Aslıhan Salih Altay (2007) and Örsan Örge (2011)

Please click here to view the Journal Publications of the faculty members.