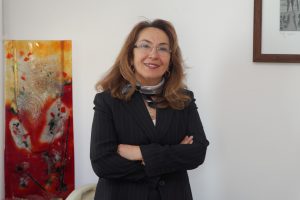 Welcome to Bilkent University, Faculty of Business Administration, where I am honored to serve as the dean.
The Faculty of Business Administration is one of the best full service business schools in our country with high international recognition both in research and education. Besides the comprehensive undergraduate program, our faculty also provides excellent MBA, Executive MBA, MS and Ph.D. programs in scholarly graduate education all of which are AACSB accredited. We also offer programs for professional development.
Bilkent University is a relatively young higher education institution that admitted its first students in September 1986. At the time, only 24 undergraduate students and five MBA students were enrolled in the Faculty of Business Administration. As of Fall 2016 we have almost 1000 undergraduate students, more than 40 graduate students and nearly hundred MBA and EMBA students enrolled in our programs, along with thousands of alumni/ae. This drastic growth both in size of the student body, the number of faculty members and the number of high caliber degree and non-degree programs are a few evidences for our future prospect.
The Faculty of Business Administration aims to be an excellent research institute with internationally accredited high teaching standards. We are proud to have prolific faculty members who publish their world class research in well-respected international journals. Our faculty expertise includes, but is not restricted to, areas such as finance, operations management, marketing, decision analysis and organizational behavior. Our current M.S and Ph.D. programs cover the sub-disciplines of Finance, Marketing and Operations Management/Decision Science. With more than 1000 graduates, our MBA program is among the most prestigious ones in our region. Our Faculty strongly emphasizes global outreach of our students and encourage them to interact with students in other countries via a comprehensive set of exchange programs. Each year about one-third of our undergraduate and MBA students participate in such programs to explore, engage with and benefit from the best business schools across the world.
Our Faculty received AACSB International (Association to Advance Collegiate Schools of Business) accreditation in April 2006 demonstrating its conformance in infrastructural, research and educational capabilities to high international standards. We are proud of our standing in this regard, as only 5% of the Business Schools around the world has received this accreditation. Our ongoing commitment to such values has been reaffirmed by the renewal of our accreditation in 2016.
I want to take this opportunity to reach out to our students, their parents and our alumni/ae to express my willingness to engage in active dialogue with all of our stakeholders to take the Faculty of Business Administration to newer heights.
Thank you for your support and I wish you all the best.
Professor Ülkü Gürler
Dean