Below, you can find the latest news of our faculty members who received awards from respectable professional societies…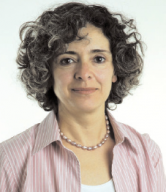 Research Curations : Journal of Consumer Research (JCR) Curations are virtual collections of JCR articles selected to highlight an important consumer research topic. Articles are curated by domain experts who identify links between JCR articles and assemble subject-related collections. The goal of these curated collections is to allow readers to explore a particular issue in depth and garner a deeper understanding of key consumer research topics.

EURAM 2017 – Organizational Behaviour Strategic Interset Group Eveidence-based Human Resource Management Paper Award (Lale Tomruk Gümüşlüoğlu – Zahide Karakitapoğlu Aygün)
The paper of Zahide Karakitapoğlu Aygün and Lale Tomruk Gümüşlüoğlu was nominated for the best paper award in the Organization Behavior Track in EURAM 2017(European Management Academy) The paper has shared the award with another one out of 62 papers.