Application Period for 2018-2019 Academic Year is Over!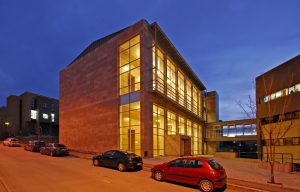 MS/PhD Director's Office:
Ahmet Ekici, MS/PhD Programs Director
Remin Tantoğlu, MS/PhD Programs Coordinator
E-mail: fba_msphd@bilkent.edu.tr
Phone: +(90) (312) 290 1851
Our internationally qualified faculty have diverse academic and professional expertise. We welcome graduate students with degrees in a wide range of fields (anthropology, business administration, computing science, economics, engineering, ethnography, mathematics, physics, psychology, statistics etc.)
MS in Business Administration is designed to prepare students for doctoral study and/or research focus in a specific field. PhD in Business Administration is designed to prepare students for a career in research and teaching. Qualified applicants without a graduate degree are encouraged to apply for the MS program.
To apply to our MS/PhD programs, you need to have :
A completed degree (Bachelors degree for MS applicants/Masters degree with thesis for PhD applicants)
Proficiency in English documented by TOEFL (87 iBT) or IELTS (6.5 av/5.5 each section) or PAE (C)
GMAT or GRE score
ALES EA score (required for all resident Turkish citizens) minimum 75
Statement of purpose (outlining the research problem/area of interest)
Three recommendation letters (from individuals who have previously supervised academic and/or professional work of the applicant in sealed envelopes) (WORD / PDF)
An up-to-date curriculum vitae
Please attach all your documents except the recommendation letters to the online application form and bring the originals of the following official documents to the interview:
Proof of graduation (diploma or letter from registrar)
Official English proficiency exam score
Official GMAT or GRE score
Recommendation letters should be mailed to:
Remin Tantoğlu
Faculty of Business Administration
Bilkent University
Bilkent, Ankara 06800, Turkey
Qualified applicants will be contacted for an interview.
Financial Support
All admitted MS/PhD students are awarded with a full tuition scholarship. Continuation of the tuition scholarship depends on the student's progress in the program.
In addition to tuition scholarships, MS/PhD students may receive a monthly stipend in exchange for academic duties such as research assistance, teaching assistance and exam proctoring.
Financial support can be also drawn as research assistant stipends from supervisor professors' research grants.
Recipients of graduate stipends are also provided with a private health insurance.
Dissertation stage PhD students, who receive a monthly stipend, are also awarded with social security premiums.
There are limited housing opportunities (shared apartments, space in residence halls) for our MS/PhD students who are not residents of Ankara.