Please visit this link for further and detailed information 
about EMBA (Turkish)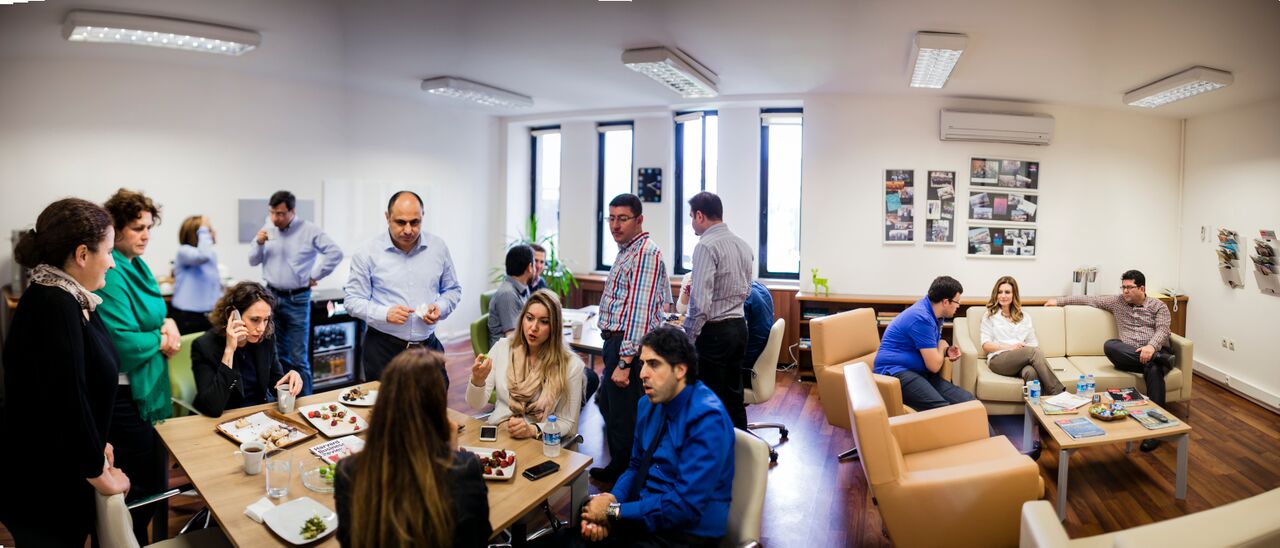 Bilkent Executive MBA program aims to cultivate a strategic perspective in the participants of the program in managing today`s global business. Program is designed to build strong executive foundational skill set and an ability to integrate business functional area knowledge to cope with the challenges of the contemporary global business environment.
The program will start with a one week orientation that will be geared towards building soft skills such as working in teams, negotiation, communication and conflict resolution through various activities. The participants will be exposed to foundational courses including management, quantitative methods and financial reporting, marketing and finance. Integrative courses are designed combine strategic material from a number of functional areas and will be thought by multiple instructors. The program concludes with a one week global business application camp and a strategy simulation that will require participants to lead a global company.
The schedule is designed to accommodate the specific needs of the executives. It starts with a three day orientation at the end of September. During the academic year the courses run on Friday afternoons and Saturdays every other week.
Learning Goals and Objectives:
The Executive MBA program has the following Learning Goals and Objectives:
Goal 1.  Participants equipped with business knowledge from a strategic management perspective.
Objectives. (1)  Demonstrate an understanding of core business functional area knowledge, (2) demonstrate an understanding of how core business functions interact.
Goal 2. Participants who are effective managerial decision makers.
Objectives. (3)  Apply relevant core business functional area knowledge and skills to make effective decisions, (4) show awareness of ethical/moral principles in decision making.
 Goal 3. Participants who show strategic leadership.
Objectives. (5) demonstrate the ability to develop a strategic evaluation of a given organization, (6) demonstrate the ability to develop a macro level direction/vision for a given organization, (7) persuasively communicate and motivate team members and subordinates to follow a particular course of action.
Admission: Applicants to the program are required to have a Bachelor's degree (B.S. or B.A.), minimum three years of managerial experience, and proficiency in English sufficient to follow the course material. Applicants should have strong communication and social skills, entrepreneurial and leadership qualities and aim to be top-level executives.
Degree Requirements: Participants admitted to the program will be required to complete a minimum of 41 credit hours of course with a minimum cumulative grade point average of 3.00/4.00.