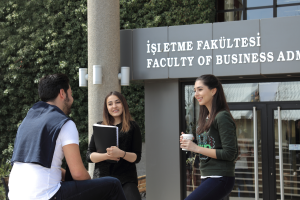 As of 2020, Bilkent University Faculty of Business Administration has 959 students in total. 877 undergraduate, 29 MBA, 18 Executive MBA, 21 MS and 14 PhD students. Bilkent University Faculty of Business Administration has a reputation for excellence in business research and teaching and holds a leading position among the business schools in Turkey. We are committed to provide business education that is cutting edge, intellectually rigorous and professionally relevant. We offer a rich portfolio of programs to suit undergraduate and graduate students as well as executives at various stages of their careers. These include Undergraduate, MBA, MS in Finance, Marketing, and Decision Science and Operations Management, PhD in Finance, Marketing, and Decision Science and Operations Management, Executive MBA and Executive Education.
Faculty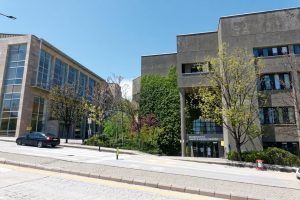 Internationally qualified faculty members have diverse academic knowledge and professional expertise and are dedicated to excellence in business research and education. We offer a wide range of excellent study opportunities in various areas of business such as finance, operations management, marketing, accounting, management and strategy. The faculty conduct cutting edge research and publish in prestigious journals. Our programs are informed by the most recent research findings and incorporate innovative teaching techniques and practices. Our faculty members have been recognized and awarded with the prestigious Bilkent University Teaching Awards.
Accreditations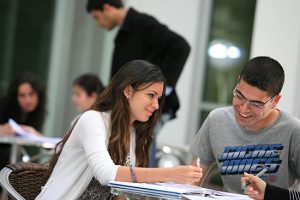 Bilkent University Faculty of Business Administration is the first business school in Turkey accredited by AACSB International (The Association to Advance Collegiate Schools of Business). AACSB accreditation represents the highest standard of achievement for business schools worldwide. AACSB International accreditation is the hallmark of excellence in management education. Less than 5% of the business schools around the world have received this prestigious accreditation. AACSB extended maintenance of accreditation for all the programs in April 2016.
We are the only CFA program partner in Turkey at all levels of our finance programs. Chartered Financial Analyst (CFA) Institute has 149 partnerships with select universities around the world that have imbedded into their degree programs a significant percentage (more that 70%) of the CFA Program Candidate Body of Knowledge. The CFA Institute is a global association of investment professionals with more than 90,000 members and 135 societies worldwide.
Academic Partners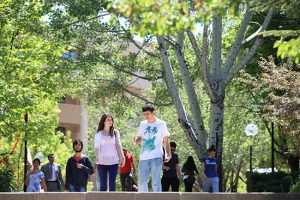 Bilkent University Faculty of Business Administration offers an ever-expanding number of opportunities for its students to study abroad, recognizing the need to understand management and business in an international setting. They may study abroad in fall or spring of their third year. Currently we have 50 partner universities in 22 countries within the exchange programs.
The Bilkent-Tilburg University Dual-Degree Program was launched in 2008; each year 3-4 students join this program to receive dual MBA/MSc degree in two years. Tilburg University the Faculty of Economics and Business Administration ranked #1 in Europe according to the Journal of the European Economic Association with regard to publications in top journals.
We are a member of NIBES (The Network of International Business and Economic Schools). This network consists of 19 select business schools to support network collaboration in the following areas: student and faculty exchanges, joint academic research and programs, and international meetings to benchmark and discuss common problems and opportunities.
Alumni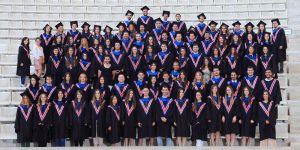 As of 2018, we have 3,827 graduates from undergraduate program, 987 from MBA, 256 from Executive MBA and 68 from MS/PhD programs. As a Business School with a far-reaching, cross- industry, international business vision, we are exceptionally pleased with 40% of our students have been employed 6 months out after graduation. "53% of our graduates are holding managerial positions at different levels". From technology to finance, consulting to e-commerce, our graduates are making an impact across many industries. Among our alumni holding bachelor degree, the technological industry continues as one of the most popular industries with 31% of our graduates getting their placements during the last five years. Financial Services, Auditing and Consulting – the solid backbones of business – still draw a sizable crowd claiming 18%, 12% and 12%, respectively. Marketing roles are top of the table with 25% of our student body finding their footing there. Finance, Auditing and Assurance, and Sales are our student's strong sides with shares of 19%, 17% and 13%, respectively. However, the real climber is growth in consulting which has risen to a healthy 13% in 2018. For our MBA and Executive MBA, technology and defense industries have been powerhouses among our alumni from the beginning. We are also extremely pleased to place our PhD's in the best universities in Turkey and Europe. For more details, please check the below file that was prepared by our Alumni Committee.