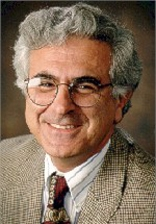 All members of Bilkent University Faculty of Business feel deeply sorry about the  untimely loss of Professor Hüseyin Leblebici on October 4, 2017.
Professor Leblebici was a Professor of Business Administration and Merle H. and Virginia Downs Boren Professor at  Illinois  University at Urbana Champaign.  He was also an  honor member of the Turkish  Academy of Sciences.
Professor Leblebici had close links with our faculty. He  was a long time friend of Bilkent Faculty of Business Administration, first as a visiting professor during his sabbatical leave, then as a member of the  Advisory Board  to Executive MBA program which he helped to build. As a prominant scholar in his field, Professor Leblebici    generously  provided  collegial supports to our faculty  and he was an inspiration for many  at the Business school. We will always remember him with his caring personality, deep sense of humor and above all his solid scholarship.
We  extend our condolences to the members of his  family and colleagues.